With the UV Light Mosquito Killer you are sure to get a good night of sound sleep; you're also sure to stop worrying about mosquitoes circling over your head during outdoor activities, because the it promises to zap them to their death. It's a low-voltage device, durable and light-weight, that doesn't involve the use of any chemicals making it safe for the family and environment friendly.
The UV lamp is one of the most user friendly yet efficient Mosquito killers; with its 360 degree Ultra Violet light rays, it lures in insects such as mosquitoes, house-flies, moths and other flying insects. The UV light is placed over a mesh and the attracted mosquitoes are sucked in by the fan at the bottom of the device. The suction created by the fan's vortex holds the mosquitoes and other unfortunate bugs down until desiccation and dehydration finish them off.
This product efficiently kills insects within a 60 square meter radius and can be used in homes, hospitals and workplaces. This device is USB powered which means it can be powered when connected to devices such as your personal computers (PC), notebook, power bank and other devices with USB ports.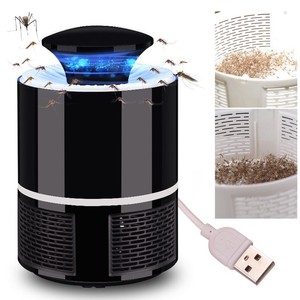 The UV Light Mosquito Killer in addition to all these is also easy to use with its one button which serves as an OFF/ON switch. It's also easy to clean after use as the user could just rotate the storage box after use and empty its contents. Moreover, it's:
Available in different sizes
Made from environmental friendly materials
It's a light-weight product which makes it very portable
Has a low power consumption
Soundless operation
Where to buy:
Minimum order quantity: 1
Price in Yuan: 12.00
Price in Naira: 660.00
Weight: 0.4kg
Minimum order quantity: 1
Price in Yuan: 12.80
Price in Naira: 704.00
Weight: 0.4kg
Minimum order quantity: 2
Price in Yuan: 35.00
Price in Naira: 2800.20
Weight: 0.6kg
On Aliexpress:
Price: $ 8.69
Price in yuan: 60.83
Price in Naira: 3145.78